Located in Grosse Pointe, Wayne County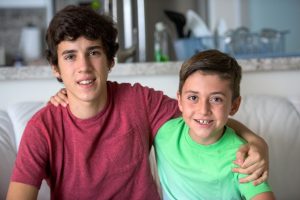 In order to have the smoothest proceedings before, during, and after court, it is imperative that you work with an experienced Divorce Lawyer like Christopher Drouillard. With offices in Grosse Pointe, Michigan, he will lead you through the process. As attorneys are needed to handle the legal steps necessary for accomplishing a separation, it is important that you work with someone you can trust to effectively guide you to the best possible outcome.
Divorce Lawyers in Grosse Pointe benefit their clients in multiple ways. There are a variety of factors involved in cases of divorce. Depending on the nature of your case, there are many different questions that you will need to have answered. These answers will give you the best sense of what kind of outcome you can expect. Make sure you seek a professional opinion before moving forward. Christopher Drouillard has represented other lawyers in family law proceedings so it is imperative that you go into court with the high-caliber representation that Christopher provides.
Practicing law in Grosse Pointe has taught Chris Drouillard the many issues involved in divorce cases. This allows him to anticipate and ask many questions that must be answered to determine what sort of settlement you might receive. His wide range of experience with a variety of cases has strengthened his abilities as a family law and divorce lawyer and his knowledge of the court system in the Grosse Pointe, Wayne County and state of Michigan areas, has prepared him with the tools needed to obtain the best result for your divorce case.
As a divorce lawyer in Grosse Pointe, Chris Drouillard understands it is necessary to work with an experienced divorce lawyer in order to achieve the smoothest possible outcome. You must be able to trust an attorney to settle the many legal steps necessary for quick and easy property division. He understands the courts of Wayne County and the state of Michigan well, and it is his goal to apply that knowledge to your case.
Having experience with such a wide variety of cases has really strengthened Chris's abilities in court. Learning about the court systems implemented in Wayne County and the state of Michigan has helped teach him how to reach a favorable result for his clients. Give him a call or contact Chris via email if you would like to speak to an experienced Divorce Lawyer in Grosse Pointe Michigan.