Child Protective Services Lawyer
Wayne & Macomb, MI 20 Years in Practice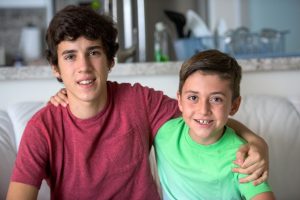 Child Protective Services (CPS) is a government agency responsible for investigating allegations of child abuse and/or neglect. If you have been contacted by CPS, it is imperative that you immediately consult with a lawyer with experience representing people accused of abusing or neglecting a child. I have over 20 years of experience representing people in CPS cases.
So if you are ever in a situation and you need representation on a CPS, I am here 24/7 to begin working on your case. In the vast majority of CPS cases that I have been involved with, most allegations turn out to be unsubstantiated. Nevertheless, I have no doubt that my involvement in these cases favorably influenced the outcome in my clients' favor. On the other hand, I have been involved with CPS cases after clients have tried to "do it themselves" and the results can be disastrous.
Many CPS cases that I have been involved with originate from false accusations by an ex-spouse to gain or acquire leverage in a child custody dispute. In my experience, it is highly useful to thoroughly explain the implications of such an allegation to the CPS worker to give him or her a full understanding of the facts of the case. CPS workers are people who can be misled by motivated accusers. I will work hard to ensure that this does not happen to you before it is too late.
One thing is certain going it alone is a failed strategy but hiring a lawyer with over 20 years of experience handling CPS cases in Wayne County, Michigan is a wise decision.