Child Support Following A Divorce
Grosse Pointe and the Surrounding Areas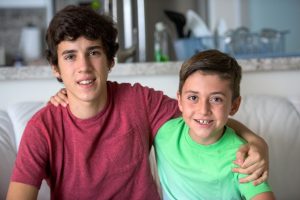 Effective January 1, 2016, the Uniform Interstate Family Support Act has been repealed and reenacted with changes regarding the amount of support, enforcement and proceedings under an international convention for the recovery of child and family support. Here is a link to the new law: download the PDF. Rest assured that Christopher Drouillard will use the applicable parts of the new law to the benefit of his clients. In Michigan, child support is set the guidelines of the Michigan Child Support Formula.
The amount of monthly support paid is based on each parent's income and the amount of annual, overnight visits each parent has with the children. Income includes "under the table" cash payments such as unreported tips and payments for side jobs. Since the number of overnight visits affects the amount of child support, it is critical for the each parent to maximize their overnights. Thus, child support is often the fuel for many custody and parenting time disputes.
This is unfortunate since the best interests of the children, not their parents, is supposed to be the guiding principle in determining custody and parenting time arrangements. Nevertheless, these disputes are real life concerns that an attorney needs to at least bring to a client's attention when discussing child support. Christopher Drouillard has software to calculate an estimate of the amount of monthly child support that his clients should expect to pay or receive. This is highly useful to clients, as it assists in the process of projecting income once support commences.