For many, this marks the initial step in their quest for a divorce attorney. With over two decades of experience in divorce law within Southeastern Michigan, I recognize the immense emotional strain that both you and your family may endure during this challenging period.
My foremost objective is to facilitate a well-considered resolution while maintaining a divorce process that proceeds smoothly, all while minimizing the emotional burden that often accompanies such circumstances. Sustaining open and consistent communication throughout the divorce proceedings might appear daunting, but I assure you it can be a manageable and constructive endeavor.
As someone who has practiced divorce law in Michigan for more than two decades, I am acutely aware of the tumultuous journey that divorce can become. The emotional toll it exacts on both you and your family is something I do not take lightly. My commitment is unwavering, and my focus is on guiding you through this challenging time with care and expertise.
My primary goal is to navigate this intricate terrain with you, striving for a resolution that is not only legally sound but also sensitive to the emotional well-being of all parties involved. I understand that the pace of divorce proceedings can significantly impact the stress levels experienced by those going through it, and my aim is to maintain an efficient process that mitigates emotional turmoil.
Communication is a cornerstone of my approach. I firmly believe that fostering an open and ongoing dialogue between attorney and client is crucial to alleviating the perceived difficulty of the divorce process. While divorce can be emotionally taxing, I want you to understand that you don't have to navigate it alone.
By maintaining consistent and transparent communication, we can work together to ensure that your concerns are heard, your questions are answered, and your priorities are addressed. This collaborative approach can transform what might seem like an overwhelming process into one that is more manageable and less daunting.
Your well-being, as well as that of your family, is of paramount importance throughout this journey. I am dedicated to providing not only legal expertise but also the support and guidance necessary to help you emerge from this challenging chapter with a sense of closure and a fresh start.
In summary, if you are in Southeastern Michigan, and in need of a divorce attorney, I offer you not only my extensive legal experience but also a commitment to alleviating the emotional stress that often accompanies divorce proceedings.
Together, we can navigate this challenging time, ensuring that the process proceeds at a pace that works for you, all while maintaining open and constructive communication.
You do not have to face this journey alone; I am here to provide the legal and emotional support you need to move forward with confidence.
Divorce Lawyer in Southeast MI
Dedicated legal experience with a commitment to succeed.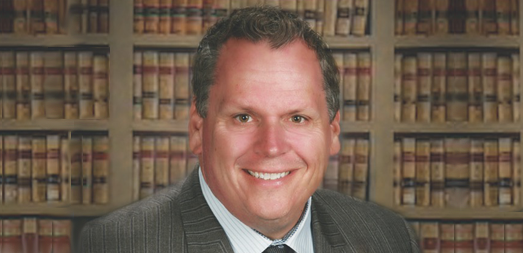 "Met with me promptly, indentified issues in the case and went to work. He did what was promised and was excellent communicator."
"I hired Chris because the mother of my children refused to let me see them. She even denied that I was their legal father and hired a lawyer to fight me tooth and nail. They called Fox2 News but Chris showed the reporter a video that proved they were lying. In court, her lawyer was no match for Chris. An excellent writer with a terrific presence in the courtroom, Chris destroyed her case. She surrendered the day before trial and now I can see my children again. Thank you Chris!"
Stacey – Westland
"I hired Mr. Drouillard after my divorce was finalized. He handled a number of issues for me at the same time, including several false accusations of child abuse filed against me by my ex-wife. All issues were resolved in my favor. Thank you for your outstanding work!"
Tom – Plymouth
"CPS and the police were investigating an alleged inappropriate touching but with Chris' help, CPS and the police closed their investigations without charges. He always answered calls or returned them and texts promptly. He gave me sound advice with pros and cons so I could make intelligent decisions."
Anonymous -West Bloomfield

Excellent attorney. After more than a year of representing me, I finally have my children back after they were taken from me by Children's Protective Services. Mr. Drouillard was relentless in his fight for me and my family even though it was usually us against the courts, Protective Services and all of the other attorneys in the case. I highly recommend his services. – Rebecca

Divorce Lawyer
Creating the most favorable outcome is more than luck. With over twenty years as a Divorce Lawyer you can be sure that we understand what steps to execute.

Family Law
Practicing for over twenty years as a family lawyer in Wayne County helps us to be able to better handle any type of family law issue in Wayne County, MI.

Child Protective Services
Day or night, 24/7 help handling any crisis. Unlike most lawyers, we believe in giving immediate advice for those with CPS issues in the state of Michigan.